Is Your Online Reputation An Asset To
Is Your Online Reputation An Asset To
YOUR PERMANENT REPUTATION SOLUTION STARTS HERE. WITH US.
At Erase.com our comprehensive strategies will help you take full control of your online presence.
WE HELP YOU DEVELOP AND GROW YOUR BRAND's ONLINE IMAGE
Don't allow negative content or false narratives to impact your relationships, income, or business.
Upgrade your reputation and erase content that's holding you back.
With over 13 years of experience, we have developed expert strategies and innovative technology to remove negative content from websites, social media and search engines at the source. 
On top of our removal expertise, our all encompassing reputation management solutions are designed to help businesses showcase the positive aspects of their brand, and expand their professional online image.
All removal services provided remain within the confines of the law.
Adhering to a strict code of ethical standards.
We work with you to provide custom packages and payment options.
Regain Your online freedom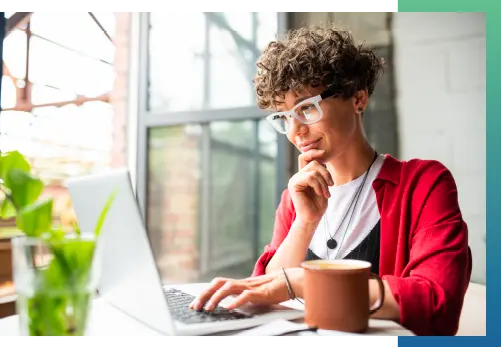 Your Solution Starts Here
We offer many online reputation solutions that focus on targeting negative content at the source, as well as management strategies to mitigate reputation threats and voice accurate brand narratives.
Permanent Content Removal
Reputation Management
Review Board Management
Partnership Opportunities
Permanent Content Removal
Erase troublesome content for good
We permanently remove negative online content that is harming your brand, and you only pay once it's successfully removed.
Discover negative content.
Develop a customized plan of action.
Execute removals.
Reputation Management
Review Board Management
Partnership Opportunities
Our Reviews Speak For Themselves
There is no exaggeration when I say that Guaranteed Removals, now Erase does exactly what they say they will do. Their staff from sales to removal demonstrate the utmost professionalism, kindness and discretion. I worked with Amanda B who handled my case and she never missed a beat, and with Travis who was of tremendous help. Amanda's title is Customer Success Leader. and her title could not fit her more. Thank you Erase for bringing life back to our family who desperately needed your service.
I had a great experience with the company. They have great staff and attorney to handle your case and remove your unwanted links on the best and timely manner. They are honest and reliable and very confidential. Emily was the best person had the privilege of working with. She take the lead on the case and is always available to help and answer any possible questions you may have. She did a wonderful job on my case. Highly recommend the company and working with Emily specifically!
Brandon and Daniel are thorough, professional and extremely sincere at what they do. They were so calm at handling all my issues. Due to their help, I was able to get all the content I want removed. I am so thankful for their help. They are very good at what they do. I would highly recommend their services to anybody. Keep up the great work!
There's no platform we can't handle
We remove reviews from multiple platforms
1(866)-689-2261 Reputation Specialists Are standing by